Anionization Reaction (Sulfation and sulfonation)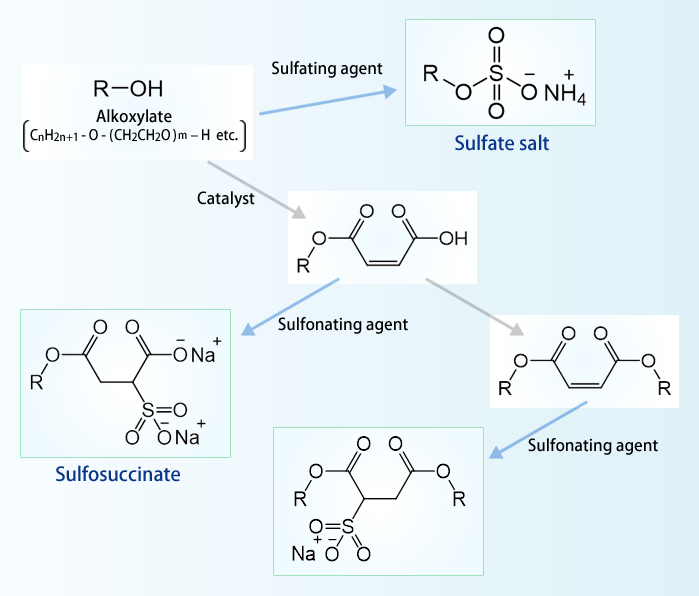 We possess the technology for sulfation and sulfonation of alkoxylates.
We offer a lineup of many anionic surfactant products that are produced by this technology and that have a variety of characteristics.
Anionization Reaction (Phosphorylation)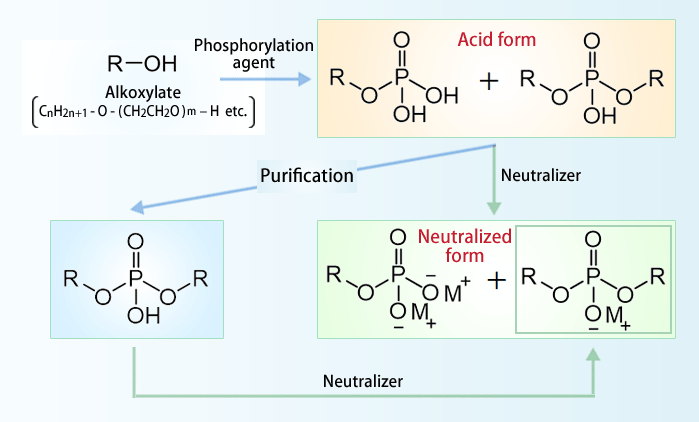 We produce surfactants that have superior wettability and penetration characteristics by making full use of phosphate synthesis and purification technologies.