We are a chemical manufacturing company that listens earnestly to the opinions of customers and meets their requirements.
Nippon Nyukazai was established in 1953 with an aim to produce emulsifiers for agricultural use. Since then, our company has expanded its scope of business by meeting the requirements of customers from various industries.
Our driving force for growth is a committed policy to having a "close connection with customers." We meet the challenge of providing products that have the functionality and quality required by our customers. This has been our policy and strength since our foundation.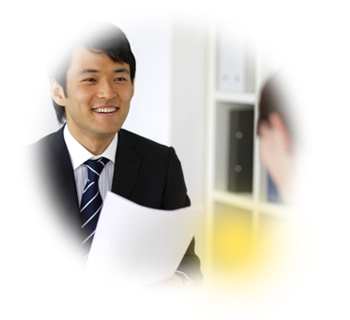 Our company produces chemicals, with surfactants, glycol ethers and amines as our three main pillars.
The products we make are not used by ordinary consumers; instead, they are utilized by customers from manufacturing industries across a wide range of fields such as automotive, pharmaceuticals, agricultural chemicals, household appliances and paint. This allows us to contribute to creating a society and environment that is comfortable and rich.
By the way, the word "Nyukazai" (the Japanese word for "emulsifiers") in our company name derives from the fact that our first product at the time of our foundation was pesticide emulsifiers, and also because one of the most important functions of surfactants is emulsification.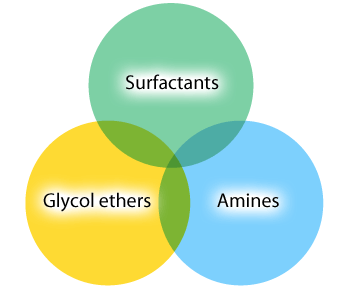 We aim to stand firmly by our policy to have a "close connection with customers" and to continue being a company that captivates customers with high quality and unique chemical products.
To continue to satisfy customer needs, it is essential for our employees to improve their capabilities and to grow to find out their true challenges.
Therefore, we are putting more effort than ever into employee training. As one unit, our employees will patiently address the challenges posed by our next stage of growth together with our customers.